MPPDAS
Master Program on Planning and Management of Coastal Area and Watershed is a specialization course on Master in Geography that examines coastal and watershed management based on the physical, biotic and social environment with geographic approach.
Read More..
COLLEAGUES PROFILE
Colleagues come from various scientific backgrounds because of the extent of research study in MPPDAS. Background of MPPDAS colleagues until 2017 was from Geography, Engineering, Agriculture, Fisheries, Biology, Physics, Forestry, Marine, Economy, Social, etc.
Read More
COOPERATION NETWORK
MPPDAS is incorporated in the CNRD consortium (http://www.cnrd.info/), SEA University Consortium for Graduate Education in Agriculture and Natural Resources (UC) (http://www.msfscc.org/) and several other universities in the student and lecturer exchange, short courses, research, etc.
Read More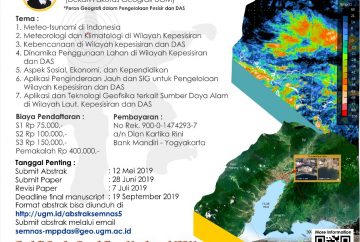 Tahun 2019 ini Fakultas Geografi Universitas Gadjah Mada kembali menyelenggarakan kegiatan seminar nasional ini untuk kelima kalinya, dikoordinir oleh Program Magister Perencanaan Pengelolaan Pesisir dan Daerah Aliran Sungai (MPPDAS). Pada penyelenggaraan tahun kelima ini, Fakultas menggandeng Sekolah Tinggi Meteorologi, Klimatologi, ...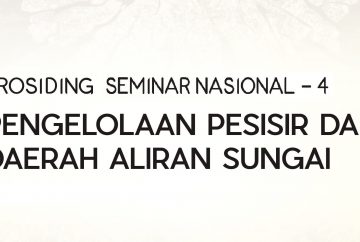 Berikut adalah Prosiding Seminar Nasional ke-4 Pengelolaan Pesisir dan daerah Aliran Sungai tahun 2018. Seminar nasional ke-5 juga telah dibuka untuk pendaftarannya. Tetap ikuti update nya melalui web dan Instragram MPPDAS atau di web ini. PROSIDING SEMNAS 4 MPPDAS 2018
Program MPPDAS sampai saat ini memiliki berbagai kegiatan Exchange baik double degree maupun training di beberapa Universitas diluar negeri bagi mahasiswa yang terpilih. Pada semester gasal 2018 kemarin terdapat dua mahasiswa yang mengikuti program tersebut, salah satunya adalah Melinda Damyanti ...
Taking a master study in Master Program on Planning and Management of Coastal and Watershed, Faculty of Geography Universitas Gadjah Mada give me many chances to develop capacity, both academic and social as capitals for contributing to development of science as well as nations.